Assistive Technology (AT) is any product that helps a person with a disability to perform any task. The following is the often-cited legal definition. "Assistive technology (AT) is any item, piece of equipment, or product system, whether acquired commercially off the shelf, modified, or customized, that is used to increase, maintain, or improve the functional capabilities of individuals with disabilities." 29 U.S.C. Sec 2202(2)
AT ranges from low-tech (like adapted spoons, pencil grips) to high-tech (like speech synthesizers, screen readers). It is used for communication, mobility, self care, environmental control, computer access and recreation. Related services include evaluation, fabrication, training and funding.
This section of our website is intended to help people with disabilities find resources for assistive technology.

Described and Captioned Media Program
Description: FREE-LOAN accessible media library … to benefit students who are blind, visually impaired, deaf, hard of hearing, or deaf-blind …' and other resources, such as 'Caption it Yourself'.
Engadget: Gadgets For The Deaf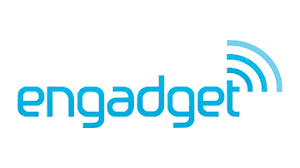 Description: Articles about gadgets for people who are deaf.
Engadget: Gadgets For The Blind
Description: Articles about gadgets for people who are blind.

Mass MATCH
Description: "Mission is to promote the use of assistive technology and assistive technology services to enhance the independence of people with disabilities, enabling equal participation in all of life's activities.' Includes basic info, funding options, AT swap and more.

Assistive Technology Exchange 
Description: Its goal '… is to put AT equipment that is not currently being used into the hands of someone who can benefit from it …'

Recording for People Who Are Blind or Have Dyslexia
Description: 'Recording for the Blind & Dyslexic (RFB&D), a nonprofit organization, is the nation's educational library serving people who cannot effectively read standard print because of a visual impairment, learning disability or other physical disability. It provides recorded books at all educational levels in a broad range of subjects. Its mission is to create opportunities for individual success by providing, and promoting the effective use of, accessible educational materials. Its vision is for all people to have equal access to the printed word."

Massachusetts Easter Seals Assistive Technology Services
Description: Assistive Technology Device Demonstration and Loan Program; Training Centers; Workshops; etc.
Spaulding Assistive Technology Services


Description: '… dedicated and experienced clinicians in physical therapy, occupational therapy, speech-language pathology, and neuropsychology provide assessments, demonstrations, and trial sessions with different types of assistive technologies …'
RESNA


Description: Rehabilitation Engineering & Assistive Technology Society of North America. Its '… purpose is to improve the potential of people                                                                           with disabilities to achieve their goals through the use of technology …'

Massachusetts Assistive Technology Loan Program
Description: '… is an alternative financing project that gives people with disabilities and elders access to low interest cash loans to purchase assistive devices and services …'