ABLE National Resource Center
Information about the Massachusetts version of the ABLE act. It enables people with disabilities to save without losing government benefits such as social security and Medicaid.
TheDesk.info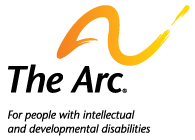 Information about Medicaid for people with cognitive disabilities

Resources on Health Care and Health Plans for People with Disabilities
Information on understanding managed care, how to pick a plan, how to evaluate your current plan, Medicare and Medicaid, disability-related issues, advocacy issues, advocacy resources, medical information, research projects, other resources, etc.
GovBenefits: Massachusetts
Your Benefits Connection.
Social Security Local Office Search


'… information about your local Social Security office and other agencies in your area that may be able to help you.'
HelpEngen
'…is the web-based service that helps screen and enroll uninsured patients in public programs and provider charity care…'.
Social Security Boston Region


List of Massachusetts local Social Security offices