National Association for Professional Special Education Advocates
A resource for advocates and parents working to promote a meaningful educational experience for children with disabilities. Provides an advocate directory of professional advocates.
Massachusetts Special Needs Events & Workshops
Special Needs Educational Resources in the Greater Massachusetts Area
SPEDwatch


SpEdWatch, Inc. is a nonprofit, membership organization of parents and others who are working to improve how the Massachusetts educational system responds to the needs of students with disabilities.
US Office of Special Education & Rehabilitation Services


Provides funding to programs that serve infants, toddlers, children and adults with disabilities
Massac

husetts Association of 766 Approved Private Schools
Member Schools Directory
Federation for Children with Special Needs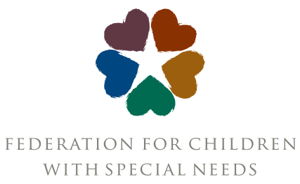 Family Resource Database
Family Ties of Massachusetts


A Network For Families & Professionals Supporting Children & Youth With Special Needs