RxAs

sist Patient Assistance Program Center
Patient assistance programs are run by pharmaceutical companies to provide free medications to people who cannot afford to buy their medicine. RxAssist offers a comprehensive database of these patient assistance programs.
NLC

Prescription Discount Card Program
FREE program offered to help you save money on the high cost of prescription medications. This prescription discount card is brought to you by your city government in collaboration with the NLC.
Free Medicine Program
Mission is to help people obtain medications free of charge. Majority of its applicants '… have too much income to quality for government prescription assistance programs but not enough to purchase private prescription drug insurance coverage .
Needy Meds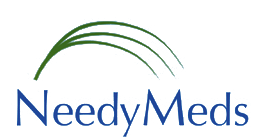 Has information about assistance programs that help with the cost of medicine and other healthcare expenses.
CDR Guide to Disability Rights: Free Medication
Frequently Asked Questions (FAQ) sheet on obtaining free medication.
Partner

ship for Prescription Assistance
Has a database of 475, public- and private prescription-assistance programs. Also has an on-line method of determining eligibility for receiving medication for free or nearly for free.