Veterans' Services
Massachusetts Veterans' Services resources for Veterans.
Massachusetts Department of Veterans Services (DVS)
Web site provides resources on benefits, employment, training, education benefits, housing, outreach and counseling and more for veterans and their dependents.

Local Veterans' Service Officer (VSO) 
Every Massachusetts city and town has a local veterans' service officer to assist veterans applying for receiving state and federal benefits.
Find a Veterans' Service Officer near you.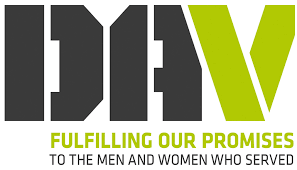 Disabled American Veterans (DAV)
DAV NSOs are highly trained, professional experts who have undergone comprehensive training program in veterans' affairs. NSOs function as attorneys-in-fact, assisting veterans and their families in filing claims for VA disability compensation and pension; vocational rehabilitation and employment; education; home loan guaranty; life insurance; death benefits; health care and much more. All services provided by DAV NSOs are free of charge.
VA Regional Office
JFK Federal Building
Government Center, Rm 1575B
Boston MA
Phone: 617-303-5675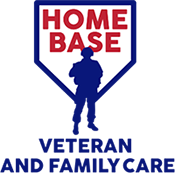 Home-Base Program
The Red Sox Foundation and Massachusetts General Hospital joined forces to create the Home-Base Program which is a partnership designed to help veterans with post-traumatic stress disorder (PTSD) and traumatic brain injury (TBI) and their families. Working in cooperation with the Department of Veterans Affairs, the Home Base Program supports and serves veterans of the Afghanistan and Iraq wars who are experiencing emotional and psychological difficulties readjusting to civilian life following deployment.
Phone:  617-724-5202
Brain Injury
According to Stars and Stripes, the military newsletter, "as many as 60% of soldiers who survive external injuries from bomb blasts may have a brain injury.  "Symptoms include headaches, memory problems, irritability, trouble organizing thoughts and difficulty finding words.
Massachusetts Rehabilitation Commission Statewide Head Injury Program (SHIP) 
This program provides a range of community-based services to persons who have sustained a traumatic brain injury (TBI), including: case management, social/recreational programs, skills training via regionally-based head injury centers, respite, residential services/programs, and family support services. Call Felisha Bennet, Veteran Program Coordinator.
Phone: 617-204-3662, 800-223-2559 ext 2 (toll-free)
Statewide Advocacy for Veteran's Empowerment (SAVE)
The fundamental principle of the SAVE program is to advocate for veterans who are not able to obtain the benefits they have earned due to institutional or personal barriers. The program's primary mission is prevention of suicide and mental health distress through the identification of issues facing veterans when they return from service and proactively providing them with access to benefits and services that may address these issues and result in positive transitions back to civilian life. SAVE acts as a liaison between veterans and their families and the various agencies within the federal and state governments.
Boston Office:
SAVE Team
Department of Veterans' Service
600 Washington St., 7th floor
Boston, MA 02111
Phone: 617-210-5743 or 888-844-2838
Email: save@massmail.state.ma.us
Chelsea Office:
SAVE Team
Chelsea Soldiers' Home
91 Crest Avenue, Building D
Chelsea, MA 02150
617-210-5743
Holyoke Office:
SAVE Team
Holyoke Soldiers' Home
110 Cherry Street, Office 065
Holyoke, MA 01040
617-210-5743
Emotional Support
Confidential toll-free hotline, online chat, or text options.
Phone: 800 273-8255 and  press 1
For TTY users: Use your preferred relay service, or dial 711 then 1-800-273-8255.
Information for veterans and families.
Program of US Dept of Veterans Affairs
Crisis Hotline: 800-273-8255
Department of Veterans Affairs Medical Centers: Readjustment Counseling Service
Readjustment counseling is a wide range of psycho social services offered to eligible Veterans and their families in the effort to make a successful transition from military to civilian life.
Phone: 877-927-8387
PTSD Coach – Mobile Application
If you have, or think you might have PTSD, this app is for you. Family and friends can also learn from this app. PTSD Coach was created by the VA's National Center for PTSD.
Women Veterans
The Women Veterans' Network of the Department of Veterans' Services is the central resource for women veterans in Massachusetts.
25 Frequently Asked Questions from Women Veterans 
Questions and information for women veterans.
Mental health services just for women are offered in many VA's across the country.  Female Vets Hotline: 855-829-6636
Additional Veterans Links
Builds specially adapted homes for the most severe injured veterans returning from Iraq and Afghanistan.
Phone: 866-7-TROOPS  866-787-6677
Contact Page
Fact Sheet last updated on: 8/9/2021