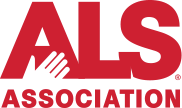 Contact Information
200 Friberg Parkway, Suite 1000
Westborough MA 01581
Phone: 781-255-8884
Toll Free: -888-287-3257
Fax: 781-255-8811
View the ALS Association, Massachusetts Chapter website
Information Specialist: Terri Hausmann
E-mail: terri.hausmann@als.org
Hours: Monday – Friday, 9 AM – 5 PM
Additional Locations: None.
Organization Narrative
ALS Association, Massachusetts Chapter mission is to raise awareness; support patients, families and caregivers; provide funding for research to find the cause, treatment and the cure for ALS.
Population(s) Served
people with ALS, their families and caregivers
Services
Telephone Consultation & Referral
Initial Home Visits
Case Management Consultations
The Peter & Terry Wise Resource Center / Lending Library
Resource Guide
Support Group Program
Mel Kornbliet Memorial Equipment Loan Program
Augmentative Communication Equipment Program
"Living With ALS" Symposium
Public Education & Awareness
Advocacy
Research
Grief & Bereavement
Eligibility/Criteria/Enrollment
No information.
Fees
No charge for services