Contact Information
175 North Beacon Street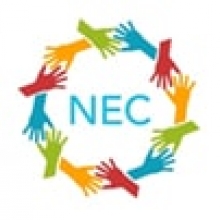 Watertown, MA 02472
800-854-7013 (TTY)
Toll Free: 800-438-9376
View the DB Link (Perkins School) website
Information Specialist: Betsy McGinnity
E-mail: Betsy.McGinnity@perkins.org
Hours: Monday – Friday, 9 AM – 5 PM
Additional Locations: None.
Organization Narrative
DB Link (Perkins School) Using a specialized library of materials, and other current research tools, DB-LINK information specialists are available to locate information on any topic, needed to meet the needs of children who are deaf-blind. DB-Link maintains a current listing of state technical assistance projects, agencies, private groups and consultants throughout the US with expertise in providing services and support for persons who are deaf-blind.
Population(s) Served
DB-LINK is a federally funded information and referral service established to collect, develop and distribute information to help improve the education and lives of children and youth who are deaf-blind, ages birth to 21.
Language(s)
Language Line (AT&T),
Services
The DB-LINK web site provides access to:
a catalog database listing articles, books and other materials
a resource database listing agencies and organizations, the full text of all DB-LINK fact sheets
listing of job opportunities.
Eligibility/Criteria/Enrollment
Service is available to the general public
Fees
Free of charge