Contact Information
160 North Main St. Suite One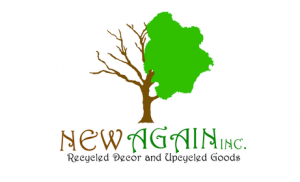 Carver, MA 02330
Phone Number: 774-608-9960
View the New Again, Inc. website
Information Specialist: Gail Farrell
Email: newagaininc@gmail.com
Hours: Sunday 12-5 .Mon, Tues, Wed. 11-5
Organization Narrative
New Again is community based training experience that teaches work skills, retail management, art classes, craft classes, and life and social skills.
Population(s) Served
Language(s)
Services
New Again is a retail art/craft store and art/craft workshop where adults (18 and over)with IDD, create recycled and up cycled products for sale. They learn the skills they need to run their own store ,set in the heart of the community.
Eligibility/Criteria/Enrollment
Fees