Assistive Technology (Equipment)
Resources for assistive technology for home, work or school.
Definition of Assistive Technology (AT) 
Assistive Technology is any item, piece of equipment, software or product system that is used to increase, maintain, or improve the functional capabilities of individuals with disabilities, according to the definition proposed in the Assistive Technology Act of 1998.
Assistive Technology Industry Association
ATA's mission: to serve as the collective voice of the assistive technology industry to help ensure that the best products and services are delivered to persons with disabilities.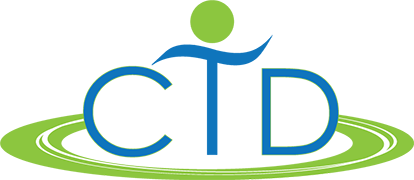 The Center on Technology and Disability (CTD) is where you can find information in the CTD Library, view a wide array of new resources on assistive and educational technology, and join in expert-led forums and professional development events.
Center on Technology and Disability
FHI 360
1825 Connecticut Avenue N.W.
Washington, DC 20009
ctd@fhi360.org
State Resources

MassMATCH – Commonwealth's Initiative to Maximize Assistive Technology (AT) in Consumer's Hands.  MassMATCH assists individuals with disabilities, family members, and disability-related providers, agencies and organizations across the state with getting AT through the following programs: device demonstration program, device short term loan program, device re-utilization program and state financing activities. The MassMATCH's website provides a wealth of information on AT services for people of all ages with disabilities.
MassMATCH
Massachusetts Rehabilitation Commission
600 Washington Street
Boston, MA 02111
877-508-3974 (Toll Free)
617-204-3851 (V)
617-204-3815 (TTY)
617-204-3877 (F)
info@massmatch.org

Easter Seals Massachusetts – Helps people with disabilities make informed choices about assistive technology they can use at home, on the job or in school.  Assessment, consultation, and direct intervention services are provided in  homes, schools, and work places across the state.  Services include Augmentative and Alternative Communication:  low tech and high tech solutions for individuals who cannot meet all of their communication needs through speech; electronic aids for daily living:  services to help people access, operate, and control electronic appliances; and Adapted Computer Access:  Services that allow an individual with any type of disability to access and optimally use a computer.
Easter Seals Massachusetts
484 Main Street
Worcester, MA 01608
800-244-2756
info@eastersealsma.org
Assistive Technology Regional Centers (ATRC) – There are  Assistive Technology Regional Centers located in Boston, North Adams, Worcester, and Pittsfield.

Massachusetts Equipment Distribution Program (MassEDP)
If you are a Massachusetts resident with a permanent disability that in the majority of circumstances limits your ability to use the telephone effectively you may be eligible to receive assistive telephone equipment / adaptive communication equipment at a reduced rate. Under the program, equipment is available to individuals who have cognitive, hearing, motion, speech or vision impairments. Call 800-300-5658 for application form.
State Financing Activities
Massachusetts Assistive Technology Loan Program (ATLP)

provides low interest loans to qualified people with disabilities and their families to purchase assistive technology devices and services that will help them lead more independent lives. Contact Easter Seals at 800-244-2756 x428 or x 431 or 800-564-9700 (TTY) or MassATLoan@eastersealsma.org
Massachusetts Commission for the Deaf and Hard of Hearing Assistive Technology & Hearing Ear Dogs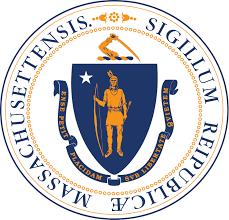 has information on assistive technology and hearing ear dogs for people with deafness or hearing loss.
For more information call toll free TTY: 800-530-7570 or 800-882-1155 Voice.
Massachusetts Commission for the Deaf and Hard of Hearing Assistive Technology Fund Program Lists Financial Assistance, Exchange and Recycling Programs for Hearing Aids and Assistive Technology resources.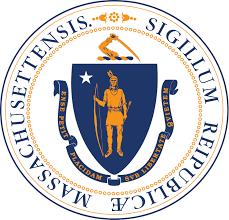 Home Modification Loan Program
The state-funded Home Modification Loan Program provides loans to make modifications to the primary, permanent residence of elders, adults with disabilities, and families with children with disabilities. Such modifications allow people to remain in their homes and live more independently in their communities.
Based on the household size and income limits, from $1,000 up to $50,000 (inclusive of all costs) may be borrowed by property owners, which is secured by a promissory note and a mortgage lien. Owners of manufactured or mobile homes may borrow from $1,000 up to $30,000. An HMLP loan may be obtained only one time per property.
All borrowers are eligible for a 0% interest, deferred payment loan. The loan will not require monthly payment and payment is required when the property is sold or has its title transferred. A landlord may be eligible for 3% amortizing loans. The loan requires monthly payments with full repayment required in 5 to 15 years, depending on the amount of the loan.
There are six agencies throughout the state that administer the program for MRC. For more information about the program contact your Regional Provider Agency
Local Resources
Hospital Equipment Loan Program (PDF)
H.E.L.P. lends hospital equipment to those in need free of charge.  Donations of equipment are accepted as well.  Requirements for borrowing the equipment are need and willingness to promptly return the equipment when no longer needed.  For additional information, call 781-322-1052. Located at the Rear Entrance of the Wakefield Masonic Building.
500 West Cummings Park (rear) Suite 1150 Washington Street, Woburn, MA 01801.  It is open Saturdays ONLY from 9:00 AM to noon.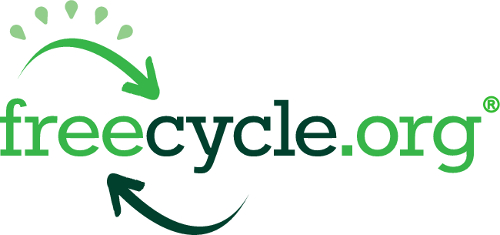 Local Free Stuff on Freecycle Network
The Freecycle Network™ is made up of many individual groups across the globe. It's a grassroots and entirely nonprofit movement of people who are giving & getting stuff for free in their own towns. Each local group is moderated by a local volunteer. Membership is free. To sign up, find your community by clicking on the region on the left. You may then go directly to your local group by clicking on "Go To" or you may immediately joining by clicking on "Join." It will generate an automatic e-mail which, when sent, will sign you up for the local group and send you a response with instructions on how it works.
Assistive Technology Basics – Assistive Technology: What It Is and How It Works
Fact Sheet last updated on: 6/3/2021